2021 Disability Connect Forum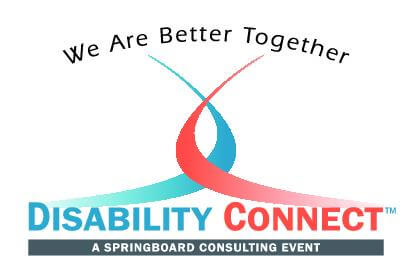 WELCOME
The 7th Annual Disability Connect Forum
Live-Stream
When: Tuesday, September 14, 2021
Where: Live Stream
THIS EVENT WILL BE A VIRTUAL LIVE-STREAM DUE TO THE CONTINUED COVID-19 ADVISORY.
Sponsorship Opportunities available by contacting ivette@consultspringboard.com
DISABILITY CONNECT SINGLE-TICKETS: $495 per person
(1-day Virtual Live-Stream)
CART Captioning will be provided.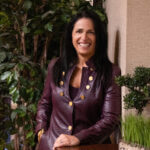 NADINE O. VOGEL
CEO, Springboard Global Enterprises, LLC
WELCOME FROM NADINE VOGEL
Inclusion is a universal human right. Exclusion is a universal phenomenon created by humans.
Whether disenfranchised due to disability, race, sexual orientation, military service or anything else, the road from exclusion to inclusion is often a long, difficult journey.
Whether you realize it or not, you are most likely engaging with someone every day who is confronting this journey on a very personal level. For some, the journey will be the same or similar to your own. For others, it may be quite different.
At Disability Connect, we will address how your BRG can be the group that paves the road to rights for your constituency as well as others.
Please join us for this important conversation.  I look forward to seeing you soon.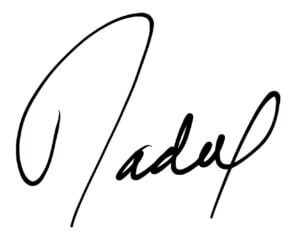 Live-Stream Playback Videos Coming Soon
To purchase a ticket and register, please complete the form below, then click "Submit" to continue to the PayPal payment page to complete process.  If payment is not made, the registration process is not finalized.
If you have any questions, please contact Ivette Lopez; E: ivette@consultspringboard.com; T: +1-973-813-7260 x.102.
2021 DISABILITY CONNECT FORUM REGISTRATION & TICKETS
Contact us
Continue to check back with us as we update our event daily! If interested in becoming a Sponsor or participating in the event, there is still time! To become a sponsor, please contact Ivette Lopez; E: ivette@consultspringboard.com; T: 1-973-813-7260 x.102.
To purchase a ticket, click the Tickets and Registration Tab at the top.