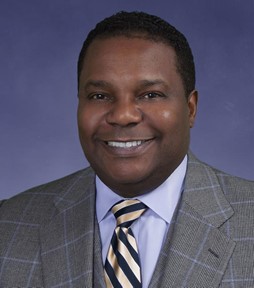 EUGENE KELLY
Vice President, Global Diversity, Equity & Inclusion
Colgate-Palmolive Company
Eugene Kelly is Vice President, Global Diversity, Equity & Inclusion for Colgate-Palmolive, a $15.2 billion consumer products company serving people in more than 200 countries and territories. In this role, Eugene's focus is on furthering Colgate's efforts to attract and retain the best people from a diverse and broad base of global talent. In addition, Eugene leads the Corporation's focus on and execution of Colgate's Global Diversity, Equity and Inclusion Strategy. He actively supports its commitment to its' Managing with Respect principles and ensuring that Colgate provides a most inclusive work environment for all people.
Eugene joined Colgate in 2001 as Human Resources Director, Global Finance & Legal. There, he provided HR leadership in the areas of succession planning, competencies/career tracks, staff development, performance management strategies and organizational change management. He was later named Human Resources Director, Colgate Oral Pharmaceuticals, where Eugene led all Human Resources initiatives for business with particular emphasis on people development.
Prior to Colgate, Eugene spent four years with AOL/Time Warner where he served as Associate Director, Human Resources for Money, Mutual Funds, and Fortune Small Business Magazines
During his career, Eugene has also held Human Resources leadership positions with PepsiCo, Wendy's International and Hyatt Hotels Corporation.
Eugene has served on the Global Diversity & Inclusion Councils for the Asia Society and the Conference Board and has been recognized as a Harlem YMCA National Black Achiever in Industry. In 2015 he was named Corporate Citizen of the Year by Determine To Educate, Inc.
Eugene is a graduate of Cornell University with a Bachelor of Science degree in Industrial and Labor Relations.