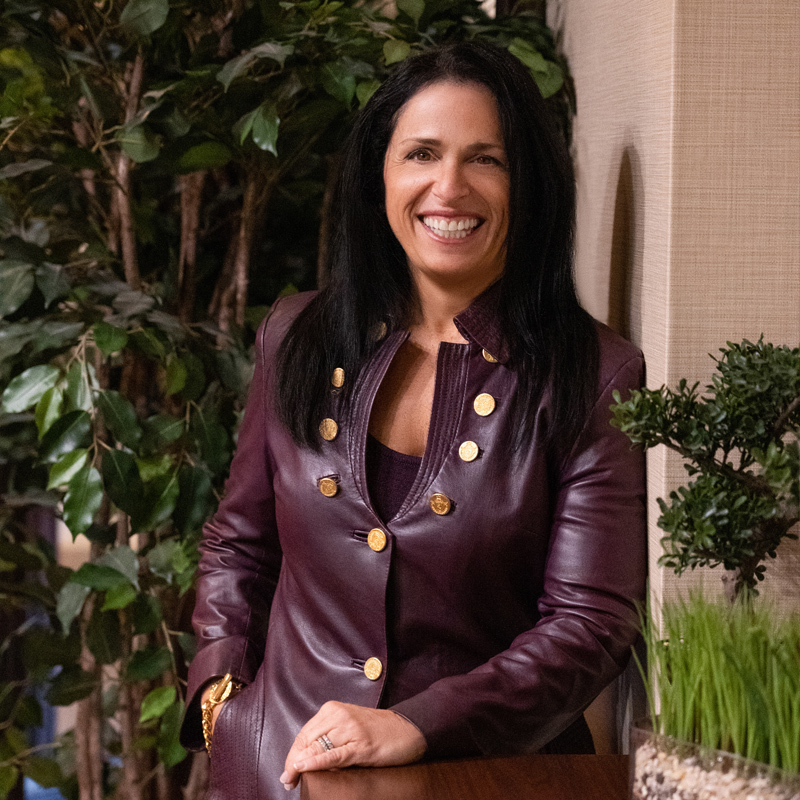 NADINE O. VOGEL
MBA, CSP, CSP Global
Chief Executive Officer & Founder,
Springboard Consulting
Nadine O. Vogel is the CEO of Springboard Global Enterprises which is home to Springboard Consulting, Disability Mama, The WIP Group and The Springboard Foundation which is an affiliated charity. Springboard Consulting works with corporations around the world to mainstream people with disabilities in the global workforce, workplace, and marketplace. It is also the producer of the world-renowned Disability Matters Conference & Awards Gala. Disability Mama empowers, celebrates, and educates moms and dads around the world who are parents of children with special needs. The WIP Group, Women, Influence & Power., works with corporations globally on the development and impact of women's influence, power, leadership and advancement. The Springboard Foundation, a 501 ©3 provides scholarships to college students with disabilities.
Prior to founding Springboard, Nadine held a variety of executive positions in both Corporate America and the non-profit sectors.
Vogel is the author of "DIVE IN, Springboard into the Profitability, Productivity and Potential of the Special Needs Workforce," a highly acclaimed must-read business book. She is a regular contributor to many professional, industry and consumer publications. Nadine is also a member of the Walter Cronkite School of Journalism and Mass Communication.  In 2019, she became the subject of published cases for both the Harvard Kennedy School and the Harvard Business School where she also serves as a guest lecturer. She has also joined forces with the Universita Europea di Roma in Italy, to develop and deliver executive curriculum on Disability. Nadine is also recognized as a powerful informational, motivational, and inspirational speaker, delivering keynote presentations around the world. Nadine currently serves Host of three ground-breaking television programs:  Inclusion at Work on Bloomberg TV and The Nosh and Talk & Tea with G & Me on RVN TV which also airs on Roku and Apple TV.
Recognized for her civic and professional activities and global thought leadership, Vogel has received numerous awards and accolades from around the globe inlcuding:
A 2015 Winner of the DANDI Award in Entrepreneurship for demonstrating an outstanding commitment towards creating a more diverse and inclusive world, a 2015 Brava Award Winner, one of Smart CEO's powerhouse female business leaders, a 2015 Humanitarian Award Honoree from the American Conference on Diversity, a 2013 First Star Recipient of Diversity Woman Magazine's "Stars Who Mean Business Peer Award"; by MEA Magazine as one of the 2013 "25 Influential Women in Business"; by The Garden State Woman Education Foundation as the recipient of the Garden State Woman of the Year 2012 Diversity award; by Diversity Journal as a 2012 Diversity Leader Award recipient; as one of Diversity MBA's 2011 Top 100 under 50 Executive Leaders; as a 2011 recipient of the American Association for Affirmative Action Edward M. Kennedy Community Service Award; for the Inaugural M2Moms 2010 MomFirst Award, "One Mom's Idea That Made a Difference"; by the YAI, Business Advisory Council, for the 2010 Advocacy Award; by NJ BIZ Magazine's for the 2008 Best 50 Women in Business Award; for the Count Me In, 2008 Make Mine a Million $ Business Program Award; by for the 2007 Howard L. Green Humanitarian Award from the NJ Broadcasters Association; for The College of Charleston's 2003 Distinguished Alumni Award; for the Voices Award 2003 – individuals who have made a difference in the community; for the Golden Gate University's 2002 Alumni Community Service Award; for the Fast Company Magazine's 2002 debut list of "Fast 50" innovators — individuals whose achievements helped change their companies or society; for the Working Mother Magazine's Mothers We Love Top 25 List in 2000 and the magazine's 2000 Mothering That Works Award, and numerous elections to a variety of editions to Who's Who.
Vogel has been featured on NBC News, CNNfn, Lifetime Live on the Lifetime Channel, Good Day NY and Oxygen Television's Pure Oxygen program. She is a Board member of the Low Country Autism Consortium, the founder and past president of the board of SNAP, Special Needs Advocate for Parents, a member of the College of Charleston's Department of Communications Professional Advisory Council, a founding Board member of the Society for Diversity, a multi-year member of the SHRM Workplace Diversity Special Expertise Panel, WBENC, Women's Business Enterprise National Council, WPO, Women's Presidents Organization, a member of the National Speakers Association and the Global Speakers Federation. In 2014, Nadine earned "The Certified Speaking Professional" (CSP) designation which recognizes competency in platform excellence, established business practices and success and is held by less than ten percent of professional speakers worldwide. And in 2015, Nadine earned The "CSPGlobal" designation for her demonstrated sustainability as a global presenter, her mastery of the global speaking competencies, and favorable reviews by global clients and peers.
Vogel received an MBA from Golden Gate University in San Francisco, CA and a BS in Industrial Psychology from the College of Charleston in Charleston, SC.  She is the mother of two adult daughters with disabilities and resides in South Florida with her husband.