2012 DISABILITY MATTERS EUROPE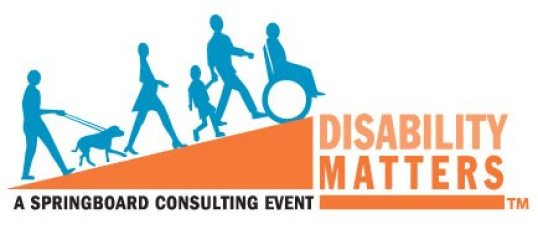 WELCOME
The First Annual Disability Matters Europe Conference & Awards
When: March 26-27, 2012
Where: Paris, France
 
Location: Publicis
Agenda: 2012 – Europe
The Inaugural Disability Matters Europe Awards & Conference
AGENDA
The 2012 – Inaugural Disability Matters Europe
Awards Banquet & Conference
Publicis Groupe, 133 avenue des Champs Elysees, Paris, France
Monday, March 26, 2012:
| | |
| --- | --- |
| 6:30PM – 7:30PM CET | Welcome Reception  (Sponsors and Invited Guests) |
Tuesday, March 27, 2012:
8:00AM – 8:45AM CET
Registration, Continental Breakfast
8:45AM – 9:15AM CET
Welcome & Opening Remarks


Speakers

: Nadine Vogel, Springboard Consulting and Eve Magnant, Publicis Groupe
9:15AM – 10:30AM CET

Workforce Panel

Moderator

: Lois Cooper – Adecco Group NA

Speakers

:

Jelena Krstovic – Delta Holding, Honoree
Florence Gravellier – Paralympics Bronze Medal Winner
Claire Le Roy-Hatala –  Sociologist
Boris Bertin – Accompagner la Réalisation des Projets d'Études de Jeunes Élèves et Étudiants Handicapés (ARPEJEH)

10:30AM – 10:45AM CET
Networking Break
10:45AM – 12:00PM CET

Workplace Panel

 

Moderator

:   Bruce Roch – Association Française des Managers de la Diversité (AFMD)

Speakers

:

Graeme Whippy – Lloyds Banking Group, Honoree
Dr. Nasser Siabi – Microlink PC Ltd, Honoree
Luk Zelderloo – European Association of Service Providers for Persons with Disabilities (EASPD)
Angél Navarro – European Institute for Managing Diversity

12:00PM – 12:30PM CET

Keynote Speaker

 

:

Dr Philippe Chabasse – Handicap International

Introduction: Eve Magnant, Publicis Groupe

12:30PM – 13:00PM CET
Keynote Speaker

 

:

Stephen Frost – London Organising Commitee of the Olympic Games & Paralympic Games, Ltd.

Introduction: Steve Girdler, Adecco

13:00PM – 14:00PM CET
Luncheon
14:00PM – 14:15PM CET
Break
14:15PM – 15:30PM CET

Marketplace Panel

Moderator

: Rachid Bensahnoune – L'Oréal

Speakers

:

Marc Moncet – SFR, Honoree
Richard Pareti – SFR
Shadi Abou-Zahra – WAI International Program Office EU Worldwide Web Consortium
Roland Dreyfus – Accès Universel

15:30PM – 15:45PM CET
U.S./Global Best Practices

Speaker:

  Nadine Vogel – Springboard Consulting
15:45PM – 16:45PM CET
Awards Presentation

Announcer

:  Antoinette Hamilton – L'Oréal

Presenter

:  Nadine Vogel – Springboard Consulting
16:45PM – 17:15PM CET
Disability Matters EU 2013
Closing Remarks, Survey Completion & Departures
Disability Matters EU: Awards Descriptions & Methodology
The Disability Matters criteria uses a similar basis for each of the three award categories. They are as follows:
Workforce
This award is in consideration of a company's programs/initiatives that touch on recruiting, training, and reasonable accommodations. The judges look at things such as who the recruiting programs are targeted to and how integrated they are across the enterprise. For training, is it mandatory or optional and for whom is it delivered. They consider purpose of the programs, how they tie to a company's overall mission/vision as well as how they connect to the overall HR/Workforce plan. They also consider commitment to the programs in terms of resources (people and money) and widespread communication of the offerings as well as measureable results such as retention of employees with disabilities and their own criteria to determine success. In all of these, the judges are looking for geographic reach. Alignment with disability related organizations is also strongly considered.
Workplace
This award is in consideration of a company's programs/initiatives that touch on Disability Employee Resource Groups, Mentor Programs, Etiquette & Awareness Initiatives, the delivery/dissemination of educational Information and resources and company-wide celebratory events. The actual criteria used is similar to above.
Marketplace
This award is in consideration of a company's programs/initiatives that focus on the marketing of products and/or services (mainstream and targeted) to the disability community. The judges look at the look, feel and messaging as well as appropriateness and relevance of collateral used, advertising, outreach. They look to understand what segment of the population is targeted and why and how it relates to the firm's overall mission and marketing strategy. Measures of success such as revenue generation are looked at as well as a company's, overall purpose for marketing to this segment.