Disability Matters 2022 – North America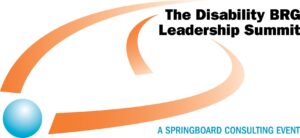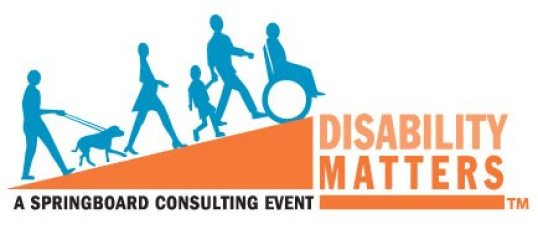 WELCOME
The 11th Annual Disability BRG
Summit via Live-Stream
When: April 26, 2022
Where: Live Stream
THIS EVENT WILL BE A VIRTUAL LIVE-STREAM DUE TO THE CONTINUED COVID-19 BA.2 ADVISORY.
Do you bring your "whole self" to work? Many people with disabilities don't, especially those with invisible disabilities. Covid has exacerbated this with the increase of invisible mental health related issues such as anxiety and depression.
Disability BRGs can help with that, but they can also assist with a host of other aspects related to disability inclusion. Disability BRGs have the power to exert influence when it comes to Learning & Development, Etiquette, Self -ID &  Disclosure, Reasonable Accommodation Processes, Employment, Physical & Digital Accessibility, Branding, Product Development, and so much more.
The key to success is multifold and includes:
An understanding who the BRG serves whether employees with disabilities, who are service-disabled, have age-related disabilities or who have children or other dependents with special needs.
Alignment with business goals and objectives.
A fully integrated Executive Sponsor.
Avoidance of a support group mentality.
An understanding of what the group can do directly versus influence.
Agreement about roles and responsibilities and integration with someone's full-time job.
Understanding of legislative issues and practices.
Appropriate measures of success.
Understanding of the facts and related benefits of intersectionality.
Active participation by employees who have disabilities, who are impacted by disability in some other way, leaders, executives, and allies sends a clear message of company commitment to disability diversity, equity and inclusion.
Springboard's annual Disability BRG Leadership Development Summit is open to disability BRG Leaders and their Executive Sponsors. Whether you are about to launch a disability BRG or have been leading one for many years, this Summit will encourage the development of new ideas and innovative practices that will successfully impact their groups effectiveness and sustainability.
WELCOME
The 16th Annual Disability Matters
North America Conference & Awards via Live-Stream
When: April 27-28, 2022
Where: Live Stream
THIS EVENT WILL BE A VIRTUAL LIVE-STREAM DUE TO THE CONTINUED COVID-19 BA.2 ADVISORY.
Sponsorship Opportunities available for both events.  Or, if you have questions, please contact ivette@consultspringboard.com
DISABILITY MATTERS SINGLE-TICKETS: $1,199 per person
(2-day Virtual Live-Stream Conference & Awards)
BRG SUMMIT TICKETS: $495
(1-day Summit)
Please note – General or Sponsor Admission, regardless of registration, in order to gain entry to the event, you must be a corporate disability BRG leader.
COMBO-TICKETS: $1,499 per person
(1-day BRG Summit, and 2-day Disability Matters Virtual Live-Stream Conference & Awards)
CART Captioning will be provided at both events.

Please ensure to scroll down to see both the BRG Summit Agenda and the Disability Matters Conference Agenda.  
Make sure to check back periodically as we continue to make updates.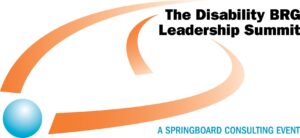 AGENDA (FINAL – Updated April 21, 2022)
BRG Summit 2022
TIME ZONE:  EASTERN
TUESDAY, APRIL 26, 2022
TOPIC:  Hear from Disability BRGs and their Journey.
Time              
Topic
9:30 am – 9:45 am

Welcome and Opening Remarks

Nadine Vogel
Chief Executive Officer, Springboard Consulting, LLC

9:45 am – 10:30 am

ToyotAbility

Beth Bernas
Group Manager, Toyota Motor North America
Robyn Callahan
Administrator, Toyota
Michaela Sears Hernandez
Senior Mobility Analyst + ToyotAbility Chair, Toyota
Gus Perez, Ph.D.
Instructional Designer Senior Analyst, Toyota Financial Services

10:30 am – 11:15 am

Dow DEN

Curtis Kesler
Global HR Partner, Dow Inc.

11:15 am – 11:30 am

Break

11:30 am – 12:15 pm

Colgate Abilities Network (CAN)

David Burke
Manager, Global Diversity, Equity & Inclusion and Employee Programs
Colgate-Palmolive Company
Lenke deFay
Finance Manager, CAN ERG Chair, Colgate-Palmolive Company

12:15 pm – 1:00 pm

Lunch

1:00 pm – 3:00 pm

ERGs as Multipliers: Strategic Tools for Synergized Success


Vu H. Pham
Chief Executive Officer of Spectrum Knowledge & Chair of Elevate,
Elevate & Spectrum Knowledge

Description: This signature Elevate ERG Economy session features the foundational, key tools necessary to give your ERGs strategic alignment and optimized results.

3:00 pm – 4:00 pm

Interactive Dialogue on Disability BRG Trials and Tribulations

Nadine Vogel
Chief Executive Officer, Springboard Consulting, LLC

4:00 pm – 4:15 pm

Closing Remarks & Farewell

Nadine Vogel
Chief Executive Officer, Springboard Consulting, LLC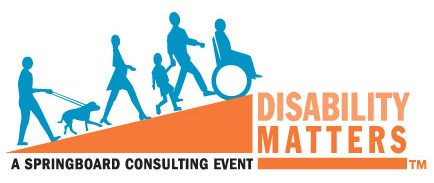 AGENDA  (FINAL – Updated April 23, 2022)
DISABILITY MATTERS NA 2022
TIME ZONE:  EASTERN
WEDNESDAY, APRIL 27, 2022
Time              
Topic
10:00 am – 10:30 am

Welcome & Reflection

Nadine Vogel
Chief Executive Officer, Springboard Consulting, LLC
Rev. Mark E. Fowler
Chief Executive Officer, Tanenbaum | Center for Interreligious Understanding

10:30 am – 11:15 am

Research

Pam A. McElvane
Chief Executive Officer & Publisher, Diversity MBA

11:15 am – Noon

But You Look So Good:  Challenges with Invisible Disabilities

Moderator

Wayne Connell
Founder, President & Chief Executive Officer, Invisible Disabilities® Association

Panelist(s)

Heather Ehle
Chief Executive Officer and Founder, Project Sanctuary

Tim Goldstein
Neurodiverse Communication Specialist, A2Z Consulting, LLC
C. Marsha Martino
Executive Director, NAMI Palm Beach County, FL


Description: "But You LOOK so good" is a phrase shared with people living daily with illness, pain and disability. But what does it mean and imply? It often brings a sense of misunderstanding and disregard and even prejudice. Join an insightful, experienced panel of experts in disability support as they help us learn about the positive impact of validation, belief and acceptance in the workplace and beyond. Our panelists will provide insight and practical advice in the areas of mental health, veterans support, neurodiversity, caregiving and invisible disabilities.

Noon – 12:45 pm

A Fireside Chat with Mohamed Massaquoi

Mohamed Massaquoi
Founder, VESSOL

Eugene Kelly
Vice President, Global Diversity, Equity & Inclusion, Colgate-Palmolive Company

12:45 pm – 1:45 pm
Lunch Break
1:45 pm – 2:30 pm

Marketplace Session

Moderator

Ashli Molinero, DSc
Director, UPMC Disabilities Resource Center, UPMC

Panelist(s)

Michelle A. Banks
Chief Diversity & Inclusion Officer, Kohl's
Brooke Kearney
Chief Development Officer, Morgan's Inclusion Initiative

Description: Hear from this year's award winners about the initiatives that brought them to the Disability Matters stage.  This award is in consideration of a company's programs/initiatives that focus on the outreach, communication and marketing of products and/or services to consumers who are individuals who either have a disability and/or have a dependent with special needs.

2:30 pm – 3:15 pm

Governmental Regulation & Implications in a Post-Covid World

Beatriz Biscardi Andre
Supervisory Trial Attorney, U.S. Equal Employment Opportunity Commission (EEOC)
Eric J. Felsberg
Principal, Jackson Lewis P.C

3:15 pm – 3:45 pm

The Time is Now, if not Now, When?

Nadine Vogel
Chief Executive Officer, Springboard Consulting, LLC

Description: Imagine if you woke up tomorrow morning and learned that the only people available to work were individuals with disabilities?  What would you do?  When Covid hit and everyone was forced to work from home, it was our employees with disabilities that in many cases were most prepared, at least as it related to the use of technology.  As we experience what is being referred to as "The Great Resignation", this imagined scenario may not be so imaginary.  We must stop thinking about the employment and employee engagement of individuals with disabilities and do something about it once and for all.  No excuses!

3:45 pm – 4:15 pm

Menopause: In the Heat of the Moment

Moderator

Claire Gill
Founder, National Menopause Foundation

Panelist(s)

Trish Barbato
Co-Founder, Menopause Foundation of Canada
Janet Ko
Co-Founder, Menopause Foundation of Canada
Mache Seibel, MD
Faculty, Beth Israel Hospital/Harvard Medical School, and Editor at HotYearsMag.com

Description: The once taboo topic of menopause is finally getting more attention around the world and national organizations have recently come on the scene in the U.S. and Canada to provide education, support, and advocacy for women journeying to and through menopause. This panel of experts will discuss key issues impacting women's health and empowerment at menopause, particularly in the workforce, and offer suggestions on how menopause can become a higher priority on the health agenda in both the U.S. and Canada.

4:15 pm – 5:00 pm

Accessible Media

Moderator

Karen Graham
Co-Chief Executive Officer, Sign1News/Sign1Studios

Panelist(s)

Jabari Butler
Co-Founder and Co-Chief Executive Officer, Sign1News
Gaitrie Persaud
News Anchor, Sign1News

ASL Interpreter

Carmelle Cachero
ASL Interpreter, Phoenix The Fire

5:00 pm – 5:15 pm

Wrap-Up Day-1

Nadine Vogel
Chief Executive Officer, Springboard Consulting, LLC
TIME ZONE:  EASTERN
THURSDAY, APRIL 28, 2022
Time              
Topic
10:00 am – 10:15 am

Welcoming Remarks

Nadine O. Vogel
Chief Executive Officer, Springboard Consulting, LLC

10:15 am – 11:00 am

The Post-Covid Landscape: Implications, Issues, and Return to Work

Stephanie Kacoyanis
Thought Leadership Marketing Manager, Guardian
Gene Lanzoni
Second Vice President, Enterprise Content, Guardian

Description: The widespread shift toward remote work during the COVID-19 pandemic brought challenges, but one of its benefits was how it normalized remote work and flexible schedules – both of which improve accessibility for employees with disabilities. In addition, many organizations were forced to take a harder look at what they do to support employees' well-being, including their mental wellness. As more organizations return to the physical workplace, how can they carry lessons from the pandemic with them to create a more inclusive workplace and holistic employee support strategy?

11:00 am – Noon

The State of the Union for Healthcare & Disability

Moderator

Andres Gonzalez
Vice President Chief Diversity Officer, Froedtert Health

Panelists

Juan Banda
HR Director, Froedtert Health
Andy Dresang
Director Community Engagement, Froedtert Health
Dessa Johnson
Director, Emerging Markets & Inclusion, Froedtert Health
Mark Lodes, M.D.
Vice President and Chief Medical Officer, Population Health and Medical Education, Froedtert & The Medical College of Wisconsin

Noon – 12:45 pm

The Power of One

Introduction by

Nadine O. Vogel
Chief Executive Officer, Springboard Consulting, LLC

Keynote

Brad Cohen
Inspirational Educator, Class Performance

12:45 pm – 1:45 pm
LUNCH BREAK
1:45 pm – 2:45 pm

The Food & Beverage Industry

Moderator

Terrance Irizarry
Chief Inclusive Diversity Officer, Danone North America

Panelist(s)

Yannick Benjamin
Co-Founder & Sommelier, Contento Restaurant
Dr. Hoby Wedler
Managing Partner, Wedland Group, LLC

2:45 pm – 3:45 pm

Moving the Needle on Disability Inclusion Post-Covid

Moderator

Nadine Augusta
Chief Diversity, Equity, Inclusion and Belonging Officer, Cushman & Wakefield

 Panelist(s)

Veneranda Aguirre
Attorney & Autism Advocate
Marla Maloney
President, Asset Services Americas, Cushman & Wakefield

Description: During the height of COVID-19, companies were challenged to adapt to a virtual environment, ensuring that necessary shifts were made to accommodate a new way of life while continuing to meet the needs of their employees. Creative solutions became an urgent focus and employees endured the impact of prolonged isolation, the inability to build work relationships and the lack of daily in-person interactions with colleagues, all of which are instrumental in cultivating a sense of belonging. On top of the impact of a global pandemic, diverse communities experienced increased incidents of hate crimes, police brutality and bigotry in all its forms. Companies continue to address the repercussions of these experiences that their diverse talent has faced and carries with them to work every day.

Today's discussion will focus on insights into the challenges faced by the disability community in a COVID/Post-COVID work environment. Hear from our esteemed panelists who will share their personal stories, offer tangible actions that are pivotal to supporting employees with disabilities, as well as share the key drivers to building engagement and enabling this frequently over-looked group to thrive.

3:45 pm – 4:00 pm
BREAK
4:00 pm – 4:15 pm

Awards Presentation

Nadine Vogel
Chief Executive Officer, Springboard Consulting, LLC

4:15 pm – 4:30 pm

Farewell 

Nadine Vogel
Chief Executive Officer, Springboard Consulting, LLC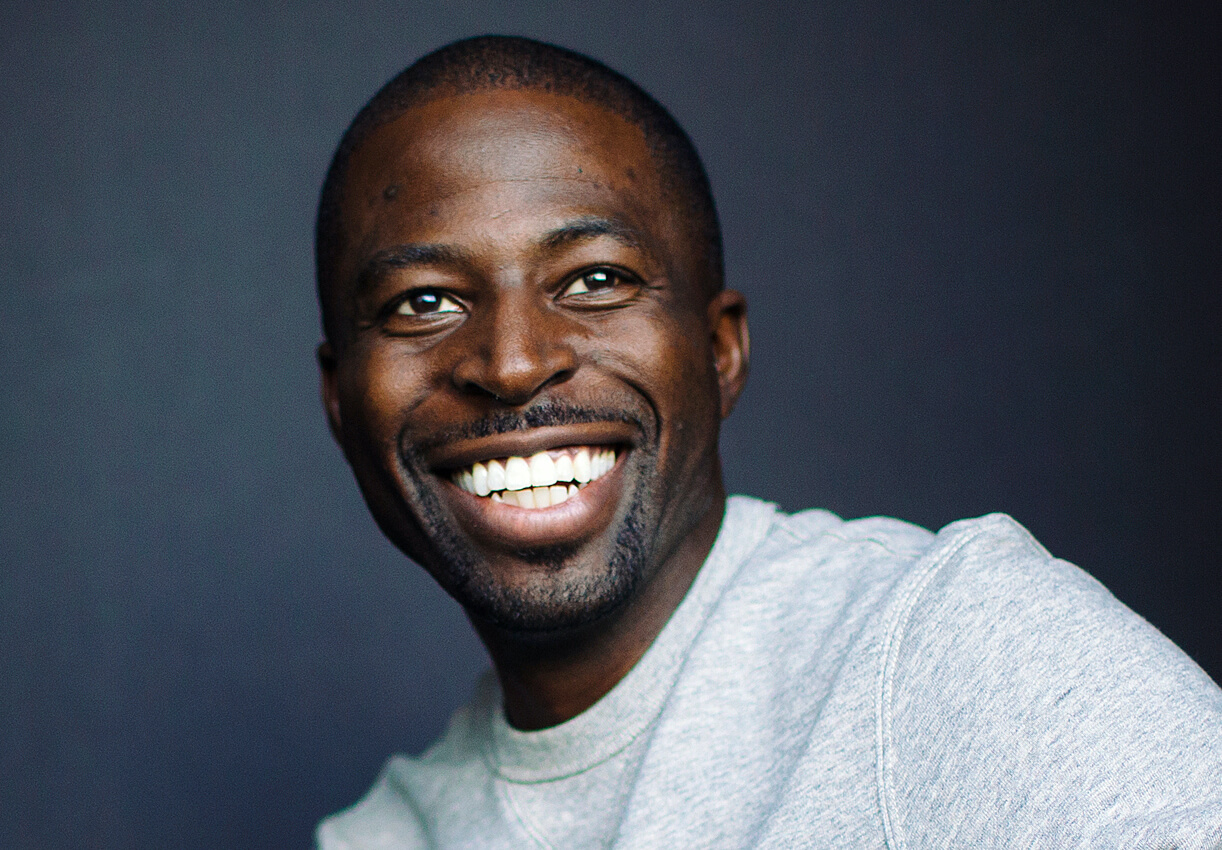 Mohamed Massaquoi
Founder, VESSOL
Mohamed is the founder of VESSOL and a strategic advisor on organizational change and team culture. In the spring of 2017, Mohamed's life changed following a near-death ATV accident that resulted in the amputation of his left hand. The accident sparked the creation of VESSOL. Vessol is a trusted partner when organizations have leaderships changes, M&As, disruption, and low engagement. Vessol helps organizations, leaders, and teams thrive in these areas by improving team culture, diversity & inclusion, and evolution. Before that accident, Mohamed worked in finance at Morgan Stanley and as a professional athlete in the NFL. Mohamed was a 2009 second-round pick for the Cleveland Browns in the NFL draft and played professionally for 5 seasons.
Mohamed is a graduate of the Harvard Business School after completing the Program for Leadership Development, which functions as their alternative executive MBA. He earned his bachelor's degree in Psychology from the University of Georgia, and he is pursuing a Master's in Industrial-Organizational Psychology, with a planned 2022 completion date. While at the University of Georgia, Mohamed was named the 2008 overall team captain, selected as a first-team All-Southeastern Conference and Academic All-SEC member. He is a member of the 2018 UGA 40 under 40 class. Mohamed served on the University of Georgia alumni board from 2017 – 2020.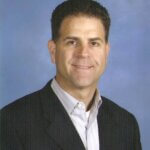 Brad Cohen
Inspirational Educator, Class Performance
As a child with Tourette Syndrome, Brad Cohen was ridiculed, beaten, mocked, and shunned. Other children, teachers, and even sometimes family members found it difficult to be around him. His mother's encouragement and his brother's support were key elements that kept him going. College and then job hunting brought new challenges, but he continued to strive toward his goal to be a teacher and was rewarded when he was named Georgia's First Class Teacher of the Year.

Brad's story of personal challenge and unwavering determination proves anyone can make their dreams come true. No one can hear Brad's story and fail to see the power of a positive attitude.
Brad is from Atlanta, Georgia and is an Assistant Principal at an elementary school in Cobb County. Prior to that he taught 2nd and 3rd grades, was a technology lab instructor, and was responsible for the staff development of teaching the teachers.
A native of St. Louis, he has a bachelor's degree from Bradley University (Peoria, IL), where he graduated cum laude with honors and received their Outstanding Young Alumnus Award. Brad has earned master's and specialist's degrees from Georgia State University.  Brad is married to his wife Nancy and has two boys.
 He is President of The Brad Cohen Tourette Foundation to help raise money to help those with Tourette syndrome across the nation.  Part of Brad's past, included being the team mascot "Homer" for the Atlanta Braves Baseball team.
Brad was featured on Oprah, People Magazine, CNN, The New York Times and Inside Edition after the release of his award-winning book, Front of the Class: How Tourette Syndrome Made Me the Teacher I Never Had.  His book was named the "Education Book of the Year" for the Independent Book Publishers.  CBS featured Brad's "Hallmark Hall of Fame" movie about his life.  The Hallmark Movie Channel continues to re-air it. Bollywood remade Brad's movie to play in the theaters across India titled, "Hichki."  He continues to be a motivational speaker and inspires people to keep a positive attitude and to follow their dreams.
Be sure to check out his website: www.classperformance.com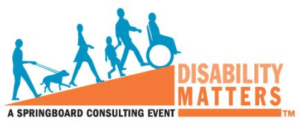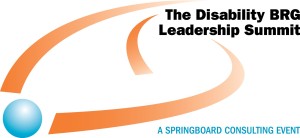 REGISTRATION IS NOW CLOSED.
Please complete the registration form below, then click "Submit" to continue to the PayPal payment page to complete the ticket purchase and registration process.  If payment is not made, the registration process is not finalized.
If you have any questions, please contact Ivette Lopez; E: ivette@consultspringboard.com; T: +1-973-813-7260 x.102.
Contact us
Continue to check back with us as we update our sponsors daily! If interested in becoming a Sponsor or participating in the event, there is still time! To become a sponsor, please contact Ivette Lopez; E: ivette@consultspringboard.com; T: 1-973-813-7260 x.102.
To purchase a ticket, click the Tickets and Registration Tab at the top.