2018 Disability Connect North America

KEYNOTE SPEAKER: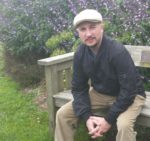 GENE SILVESTRI
Private First Class (PFC)
GUEST SPEAKER: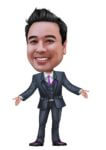 VU H. PHAM, Ph.D.
Chair of Elevate
Disability Connect is the perfect platform for which to make powerful connections, share best practices and formulate strategies aligning with the theme of Communities in Common.
Disability Connect is a one-day intensive event focused on the intersectionality between the Disability, LGBTQ and Veteran constituencies within a company, specifically as it relates to their Business Resource Groups. This highly collaborative day is for BRG Leaders, Members, Executive Sponsors, Allies and Diversity Professionals. Year after year, Disability Connect attendees say they leave this one-of-a-kind event challenged in terms of their perspective, educated in ways they have not been before and inspired to take their BRG's further than they ever thought imaginable. In addition to learning from one another, you will be sure to be inspired by our keynote presenter.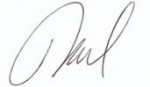 Nadine Vogel, CEO
Springboard Consulting, LLC
INDIVIDUAL TICKET

$495 USD per person (includes 1-day Conference & Luncheon)
WHEN
Wednesday, February 21, 2018
8:30AM - 5:30PM PST
WHERE
INTUIT, INC.
2600 Marine Way, Bldg. 20
Mountain View, California 94043
T: +1-(650) 944-6000
Hosted By
Intuit Inc.

BRIDGE-BUILDING SPONSOR(S)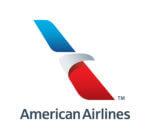 PROGRAM DETAILS
The 4th Annual Disability Connect Forum
Wednesday, February 21, 2018
| | |
| --- | --- |
| Scheduled Time | Session |
| 8:30AM - 9:00AM, PST | Registration / Breakfast |
| 9:00AM - 5:15PM, PST | Conference |
|   |   |
LOCATION:
INTUIT, INC.
2600 Marine Way, Bldg. 20
Mountain View, California 94043
T: +1-(650) 944-6000
EVENT ATTIRE:
HELP:
If you have any questions regarding this conference, please contact:
AGENDA

The 4th Annual Disability Connect Forum
Wednesday, February 21, 2018:

Time
Topic
8:30 am - 9:00 am
Registration & Continental Breakfast
9:00 am -  9:15 am
Welcome to The Disability Connect Forum

Springboard Consulting, LLC
Intuit, Inc.

9:15 am -  10:30 am
Session:
The world as we know it:  What's a BRG to do?
10:30 am - 10:45am
BREAK
10:45 am - 11:45 pm
Session:
I've got a day job... if only it could be this.
11:45 pm - 12:15 pm
KEYNOTE PRESENTATION

Setbacks and Successes:  Service-Disabled & Gay

Gene Silvestri 
Private First Class (PFC)
Biography

12:15 pm – 1:15 pm
LUNCH (Optional Working-Lunch Topic:  Mental Health)
1:15 pm – 2:30 pm
Session:
Individuals, Industries & Innovations 
2:30 pm – 3:45 pm
Session:
Our People, Our Values, Our Brand:  Do they align? 
3:45 pm – 4:00 pm
BREAK
4:00 pm - 5:00 pm
Session:
The BRG Toolkit:  Bringing it all together and taking action. 
5:00 pm – 5:15 pm
Wrap-up / Next-Steps 

  Download PDF of agenda
HOTEL INFORMATION & GROUND TRANSPORTATION

The 4th Annual Disability Connect Forum
HOTEL INFORMATION:
The Grand Hotel, listed below, is the host hotel which offers the Intuit discounted rate upon request and availability.
THE GRAND HOTEL 
865 W El Camino Real
Sunnyvale, CA 94087
T: (408) 720-8500
http://www.svgrandhotel.com/
♦ ♦ ♦ ♦ ♦ ♦ ♦ ♦ ♦ ♦ ♦ ♦ ♦ ♦ ♦ ♦ ♦ ♦ ♦ ♦ ♦ ♦ ♦ ♦ ♦
Below are additional hotels local to Intuit's offices.
RESIDENCE INN PALO ALTO MOUNTAIN VIEW
1854 El Camino Real West
Mountain View, California 94040
T:  (650) 940-1300
http://www.marriott.com/hotels/travel/sfomv-residence-inn-palo-alto-mountain-view/
RESIDENCE INN PALO ALTO LOS ALTOS
4460 El Camino Real
Los Altos, California 94022
T:  (650) 559-7890
http://www.marriott.com/hotels/travel/paori-residence-inn-palo-alto-los-altos/
CROWN PLAZA PALO ALTO
4290 El Camino Real
Palo Alto, CA 94306
T: (650) 857-0787
https://www.ihg.com/crowneplaza/hotels/us/en/palo-alto/sfoca/hoteldetail?
---
DRIVING DIRECTIONS TO INTUIT:
Intuit's Mountain View campus, is the Intuit corporate headquarters.  Intuit is located in Silicon Valley (35 miles south of San Francisco). The park-like campus features a Main Street walkway, outdoor amphitheater, fountains, and lawns. The campus is adjacent to Shoreline Park, a 700-acre nature reserve and known bird sanctuary with a saltwater lake, go​lf course, and bayside hiking and biking trails.

Driving Directions for Download
PARKING:
There is street parking and there are 2 parking garages, entrances on Marine Way – one under the building and one next to the building. Intuit will also have some spots reserved outside of Building 20 on the Bill Campbell Way side.

Intuit Campus Map for download
GROUND TRANSPORTATION*
Taxi / Ridesharing:
Taxi service available from both airports and ride sharing available, Uber/Lyft
Taxis provide transportation for passengers with folding wheelchairs at no additional charge.
Wheelchair accessible vans are also available at no additional charge, but advance notice is recommended. To arrange this service, contact: Taxi San Jose (408) 210-3236.

AIRPORT INFORMATION:
Closest airports:
San Francisco International Airport (SFO):

 
 
Norman Mineta San Jose International Airport (SJC):

 
REASONABLE ACCOMMODATIONS REQUEST:
REGISTRATION PROCESS - SINGLE-TICKETS

The 4th Annual Disability Connect Forum
REGISTRATION IS NOW CLOSED
In order to register your payment must first be received.  Please complete the registration and payment process below.  If you have questions, please contact Ivette Lopez at 973-813-7260 x. 102 or via email at ivette@consultspringboard.com.