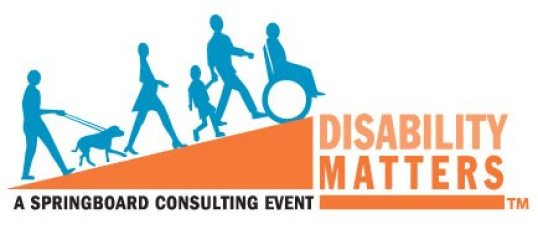 WELCOME
The 10th Annual Disability Matters North America Conference & Awards
When: April 19-21, 2016
Where: Durham, North Carolina
MESSAGE REGARDING NORTH CAROLINA LEGISLATION
"Springboard, its Executives, personnel and contractors do not support the views and the recent rulings by Governor McCrory and the North Carolina legislature or anyone else who supports the Governor's view. We believe everyone deserves to be welcomed, valued, respected and heard. We are against discrimination of any kind, and are extremely disappointed and concerned with these recent legislative actions.
We favor laws that encourage open and effective collaboration, not those that seek to gain by dividing instead of uniting all people.
Springboard greatly supports the LGBT Community; they are our clients, partners, neighbors and most importantly, our friends. Springboard's 2016 Disability Matters Conference and Awards Gala will go on as planned in support of the disability community which is inclusive of LGBT. We look forward to seeing everyone there."
Nadine O. Vogel
Chief Executive Officer
HOST SPONSOR


 
ABOUT CISCO SYSTEMS, INC.
Cisco (NASDAQ: CSCO) is the worldwide leader in networking that transforms how people connect, communicate and collaborate. Information about Cisco can be found at

 

http://www.cisco.com. For ongoing news, please go to

 

http://newsroom.cisco.com.
Contact us:
Continue to check back with us as we update our sponsors daily! If interested in becoming a Sponsor or participating in the event, there is still time! To become a sponsor, please contact Ivette Lopez; E: ivette@consultspringboard.com; T: 1-973-813-7260 x.102.  To purchase a ticket, click link below.
ticket-purchase >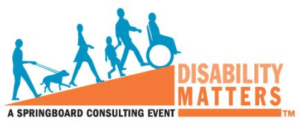 WELCOME
The 10th Annual Disability Matters North America Conference & Awards
When: April 19-21, 2016
Where: Durham, North Carolina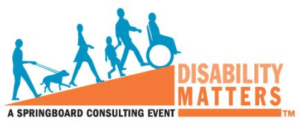 WELCOME
The 10th Annual Disability Matters North America Conference & Awards
When: April 19-21, 2016
Where: Durham, North Carolina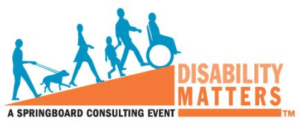 WELCOME
The 10th Annual Disability Matters North America Conference & Awards
When: April 19-21, 2016
Where: Durham, North Carolina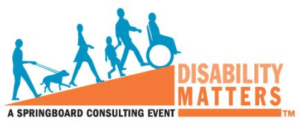 WELCOME
The 10th Annual Disability Matters North America Conference & Awards
When: April 19-21, 2016
Where: Durham, North Carolina