DISABILITY ETIQUETTE & AWARENESS: TRAIN-THE-TRAINER (DT3)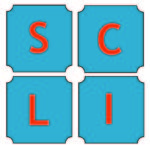 THE SPRINGBOARD CONSULTING LEADERSHIP INSTITUTE
DISABILITY ETIQUETTE & AWARNESS: TRAIN-THE-TRAINER (DT3)
Disability Etiquette & Awareness is the number one global best practice and most often the very first practice for companies looking to mainstream people with disabilities into their workforce, workplace, and/or marketplace.
This comprehensive class will address every aspect of appropriate physical and verbal engagement when communicating with, working side-by-side or having other dealings with individuals with disabilities. It will include guidance for every disability type, both visible and invisible.
Following a full demonstration of the presentation, there will be facilitator-led, slide-by-slide, topic-by-topic review of key message points, as well as examples of "real-life" stories and scenario descriptions that the participants will be able to use when they serve as instructors to leaders and employees. Small work groups, role-play and live practice sessions will be conducted for both peer and facilitator review and feedback.
This program will address both content and manner of delivery, and will include a training book, instructor guide and Springboard's Disability Etiquette & Awareness Toolkit, providing additional resources to ensure participants will be successful in their roles as internal instructors.
Each Participant will earn a certificate of completion at the conclusion of the program.
WHO SHOULD ATTEND:
Corporate Trainers
Diversity & Inclusion Professionals
Human Resources Professionals
Talent Acquisition Professionals
People Managers
COURSE INFORMATION:
Date:  Tuesday, September 19, 2017
Course Name: Disability Etiquette & Awareness T3
Course Number: DT3101
Fee:  $2,500 USD per person
Duration:  8:30AM – 4:30PM ET
Registration Deadline:  Friday, July 28, 2017
Location:  
Kovens Conference Center 
Florida International University Biscayne Bay Campus, 
3000 N.E. 151st Street, 
North Miami, FL 33181-3000, 
Toll Free: 1.866.4.KOVENS (56.8367), 
Local: 305.919.5000, 
http://kovens.fiu.edu/
REGISTER >>  CLOSED