THE PRACTICAL SIDE OF WEB ACCESSIBILITY & USABILITY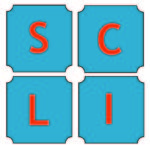 THE SPRINGBOARD CONSULTING LEADERSHIP INSTITUTE
THE PRACTICE SIDE OF WEB ACCESSIBILITY AND USABILITY IN HIRING AND IN THE WORKPLACE
User Experience is a critical facet of technology in the talent acquisition process and the workplace. As a result, it is imperative that the practical aspects of this work are understood by Diversity, Human Resources, Talent Acquisition, and Compliance professionals, along with those individuals responsible for a company's public website and intranet site.
Two key components of a great user experience are accessibility and usability. This class will not only provide an understanding of what the accessibility standards are and how to meet them, the class will educate participants on how to move beyond compliance in order to integrate a usable and engaging web experience for people with all types of disabilities. By the end of the class, you will have a firm foundation on how to ensure your talent acquisition portal and related web processes are accessible and usable for everyone; eliminating what is often experienced as a barrier to the sourcing, recruitment and employment of people with disabilities.
This class is being held on November 8th in order to coordinate with and celebrate World Usability Day. World Usability Day is a single-day of events occurring around the world that brings together communities of professional, industrial, educational, citizen, and government groups for our common objective; to ensure that the services and products important to life are easier to access and simpler to use. It is about celebration and education – celebrating the strides we have made in creating usable products and educating the masses about how usability impacts our daily lives. It is about making our world work better. It is about reaching out to the common citizen and spreading the message: We don't have to put up with products and services that don't work well and that human error is a misnomer.
WHO SHOULD ATTEND:
Talent Acquisition Professionals
Human Resources Professionals
Diversity & Inclusion Professionals
Compliance Professionals
Technology Professionals
User Experience Professionals
Accessibility & Usability Professionals
CONFERENCE INFORMATION:
Date:  November 8, 2017
Course Name:  The Practical Side of Web Accessibility and Usability
Course Number: AU101
Fee:  $495 USD per person
Registration Deadline:  Friday, September 15, 2017
Location:  
Bentley University
User Experience Center (UXC), 
175 Forest Street, 
Waltham, MA 02452, 
T:  +1.781.891.2000, 
http://www.bentley.edu/centers/user-experience-center
REGISTER >> CLOSED