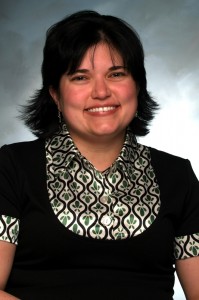 Dr. Jana L. Burke
ADA Employment Specialist
Springboard Consulting
Dr. Jana L. Burke is a member of Springboard Consulting's ADA team and also leads Springboard Consulting's Disability Employment team.  In this role, she leads projects related to all aspects of ADA and related compliance while focusing on ADA and other employment provisions and related workforce/workplace strategies around the globe.
Prior to joining Springboard, Jana was the project director and principal investigator for the Rocky Mountain ADA Center, funded by the U.S. Department of Education's National Institute on Disability & Rehabilitation Research. As a researcher and training, she has conducted hundreds of ADA-related training sessions for employers, professional organizations, attorneys, government entities and more.  She is the editor of the ADA Quiz Book, 3rd Edition, co-editor of the ADA Quiz Book, 4th Edition, and has authored several ADA-related training curricula including "HR Strategies for ADA Compliance," "Nonprofits & the ADA," and "Marketing Job Seekers with Disabilities."
Dr. Burke received a Doctorate of Philosophy in Organization & Management from Capella University, a master's degree in nonprofit management from Regis University, and is a graduate of Colorado College where she earned a Bachelor of Arts degree in English.  She currently resides in Colorado Springs, CO with her son, Gavin.