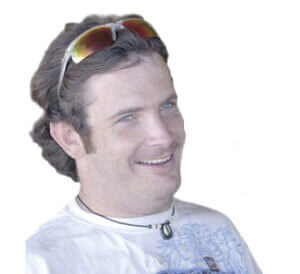 BERNIE GOOSEN
Motivational Speaker and Author
Bernie Goosen, Motivational Speaker and Author. Bernie was born with cerebral palsy, which affects the motor part of the brain and has been classified as a quadriplegic. "Bern", as he is affectionately known to his many friends, chose not to live the life his doctors said he would, but broke out of his severely restrictive disability and continues to reach staggering heights.
Bern, a quadriplegic, is the first wheelchair – user to have climbed to the highest point in Africa: Uhuru point, Mount Kilimanjaro. He is also the Patron of the South African Association for Special Needs Education as it was felt that he could be a role model to the learners in the special needs schools, as he had come through the same school system. Bernie also continues to travel across the United States, Europe and Africa sharing his experiences and positive attitude as a motivational speaker. His book Final Goodbye to Kilimanjaro follows his iinspirational true life story.
"People often ask me how I keep myself positive and all I can think of is that when I am negative and feel that I don't have the strength to keep fighting, I realize that if I give up I won't achieve the goals that I have set for myself because the ultimate responsibility for achieving these goals, are mine."
More information about Bernie can be found on www.berngoosen.com