2017 DISABILITY MATTERS N.A. CONFERENCE & AWARDS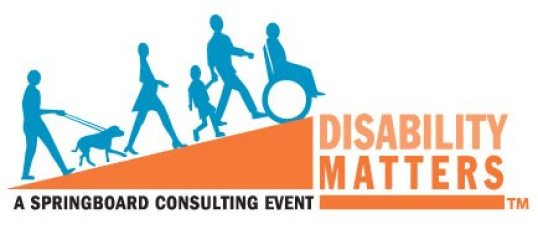 WELCOME
The 11th Annual Disability Matters North America Conference & Awards via Live-Stream
When: April 25-27, 2017
Where: NORTH MIAMI, FL
ABOUT THE KOVENS CONFERENCE CENTER:



 
ROZ AND CAL KOVENS CONFERENCE CENTER
The Kovens Conference Center, an IACC-certified property, is one of South Florida's premier waterfront venues, featuring breathtaking views of Biscayne Bay. Information about the Kovens Conference Center can be found at

 

http://kovens.fiu.edu/.
KEYNOTES

CONFERENCE DAY-1

Anastasia M. Somoza
Biography

CONFERENCE DAY-2

Scott Burrows
Biography
PROGRAM DETAILS
Kovens Conference Center
Florida International University
Biscayne Bay Campus
3000 N.E. 151st Street
North Miami, FL 33181-3000
Toll Free: 1.866.4.KOVENS (56.8367)
Local: 305.919.5000
http://kovens.fiu.edu/
EVENT ATTIRE
Welcome Reception:  Business Casual
Conference Attire:  Business
Awards Ceremony & Dinner:  Cocktail Attire
EVENT MENU:
Should you require any Dietary Accommodations, please be sure to make note in the Dietary Accommodations area of the Registration Process.
Tuesday, April 25, 2017 – Welcome Reception
Passed Hors D'oeuvres
Wednesday, April 26, 2017 – Conference Day – 1 & 2
Continental Breakfast
Lunch Buffet
Wednesday, April 26, 2017 – Awards Gala Dinner
Cocktail Reception: Hors D'oeuvres.
Dinner: Succulent Roasted Pork and Grilled Chicken Breast, Served with Seasoned Black Beans and White Rice, and Sweet Plantains.
Dessert
HELP:
If you have any questions regarding this conference, please contact:
Ivette Lopez at ivette@consultspringboard.com; T: 973-813-7260 x. 102
Erickka Dominguez at erickka@consultspringboard.com; T: 973-813-7260
Contact us:
Continue to check back with us as we update our sponsors daily! If interested in becoming a Sponsor or participating in the event, there is still time! To become a sponsor, please contact Ivette Lopez; E: ivette@consultspringboard.com; T: 1-973-813-7260 x.102.  To purchase a ticket, click link below.
REGISTRATION IS NOW CLOSED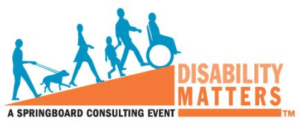 WELCOME
The 11th Annual Disability Matters North America Conference & Awards via Live-Stream
When: April 25-27, 2017
Where: NORTH MIAMI, FL
TUESDAY, APRIL 25, 2017

Time
Topic
Location
6:00 pm 
Bus Departure (Stop 1)-
Residence Inn to Courtyard
Front Building Entrance – Residence Inn
6:15 pm 
Bus Departure (Stop 2)-
Courtyard to Kovens Center
Front Building Entrance – Courtyard
6:30 pm – 8:00 pm

Welcome Reception

Nadine Vogel
Chief Executive Officer
Springboard Consulting, LLC

Terrace -2nd Floor
8:15pm
Bus Departure to Courtyard and Residence Inn
Front Building Entrance – Kovens Center
 
 
 

WEDNESDAY, APRIL 26, 2017

Time
Topic
Location
7:30 am
Bus Departure to Kovens Center
Residence Inn:
Front Building Entrance 
 
 
 
8:00 am – 8:30 am
Registration & Continental Breakfast
Foyer – 1st Floor
 
 
 
8:30 am –  9:00 am

Welcome & Opening Remarks

Steven Moll
Vice Provost, Biscayne Bay Campus/Florida International University

Ballroom – 2nd Floor
 
 
 
9:00 am –  10:00 am

Workforce Panel

Moderator:

J. Michael Dizer
Senior HR Manager – AAP and EEO Compliance, The Dow Chemical Company

Honorees:

Michele C. Meyer-Shipp
Vice President & Chief Diversity Officer, Prudential Financial, Inc.

Panelist:

Amanda Niguidula, MPA
Director, The Disability Resource Center, Florida International University
David M. Quilleon
Senior Vice President, Global Mission, State Development & Operations, Best Buddies International
David M. Quilleon
Senior Vice President, Global Mission, State Development & Operations, Best Buddies International
David M. Quilleon
Senior Vice President, Global Mission, State Development & Operations, Best Buddies International

Ballroom – 2nd Floor 
10:00 am –  10:15 am

The Springboard Foundation

Ashley Jones Lawrence
Executive Director, The Springboard Foundation


Ballroom – 2nd Floor 
 
 
 
 10:15 am –  10:30 am
 BREAK
 
 
 
 
10:30 am –  11:30 am

Specialty Session:
Special Needs Parents in the WorkplaceModerator:

David Ortiz
Senior Diversity and Inclusion Consultant, Oracle

Panelist:

Kristine Biagiotti-Bridges
President True Abilities, Hopkinton, Dell, Inc.
Rhonda Henning
Payroll, Time & Absence Leader, The Dow Chemical Company
Jacqui Winters
Principal, Deloitte Consulting

Ballroom – 2nd Floor 
 
 
 
11:30 am – Noon

Specialty Session:
Special Needs Moms Moderator:Moderator:

Nadine Vogel
Chief Executive Officer, Springboard Consulting, LLC

Panelist:

Drew Ann Long
Founder, Caroline's Cart
Mindy Scheier
Founder & CEO, Runway of Dreams Foundation

Ballroom – 2nd Floor
 
 
 
Noon – 12:30 pm

Keynote Presentation

Introduction:

Danny Best
Director, Global Diversity & Inclusion, Dell, Inc.

Keynote:

Ballroom – 2nd Floor 
 
 
 
12:30 pm – 1:15 pm
NETWORKING LUNCH
Ballroom – 2nd Floor 
 
 
 
1:15 pm – 1:45pm

Specialty Performance: Karen Peterson & Dancers

 Presentation:

Jay K. Crawford,

 

Board Member

Performers:

Marjorie Burnett,

 

Dance Artist
Rebecca Pelham,

 

Dance Artist

Ballroom – 2nd Floor 
 
 
 
1:45 pm – 2:45 pm

Marketplace Panel

Moderator:

Eric Polite II
Manager, Diversity & Inclusion Academy, Toyota Motor North America

 Honorees:

Mike Gartner
Leader, P&G People with Disabilities Network, The Procter & Gamble Company
Carlos Leyva
Vice President & Chief Guest Experience Officer,
Royal Caribbean Cruises Ltd.

Panelist:

Steve Cody
Chief Executive Officer, Peppercomm

Ballroom – 2nd Floor 
 
 
 
2:45 pm – 3:00 pm
BREAK
 
 
 
 
3:00 pm – 4:30 pm

Specialty Session:  Experiential Learning

Moderator:

Susan Hamilton
Legal Counsel, Springboard Consulting LLC

Panelists:

Matthew J. Camardella
Principal, Jackson Lewis, P.C.
 Wini Campbell
Attorney, The McHattie Law Firm


Ballroom – 2nd Floor 
 
 
 
4:30 pm – 4:45 pm
Wrap-Up Day 1

Ballroom – 2nd Floor  
 
 
 
5:00 pm
Bus Departure to Courtyard and Residence Inn
Front Building Entrance – Kovens Center
 
 
 
6:30 pm
Bus Departure (Stop 1) –
Residence Inn to Courtyard

Front Building Entrance – Residence Inn
 
 
 
6:30 pm
Bus Departure (Stop 2 –
Courtyard to Kovens
Front Building Entrance – Courtyard
 
 
 
7:00 pm – 10:00 pm
Awards Gala

Terrace –
2nd Floor  
 
 
 
10:15pm
Bus Departure to Courtyard and Residence Inn
Front Building Entrance – Kovens Center

THURSDAY, APRIL 27, 2017

Time
Topic
Location
7:30 am
Bus Departure (Stop 1)-
Residence Inn to Courtyard
Front Building Entrance – Residence Inn 
 
 
 
7:45 am
Bus Departure (Stop 2)-
Courtyard to Kovens Center
Front Building Entrance – Courtyard 
 
 
 
8:15 am – 8:45 am
Registration & Continental Breakfast
Foyer – 1st Floor 
 
 
 
8:45 am –  9:00 am

Welcome & Opening Remarks

Nadine Vogel
Chief Executive Officer, Springboard Consulting, LLC

Ballroom – 2nd Floor  
 
 
 

9:00 am – 9:30 am

Employer of Choice

Moderator: 

Michele C. Meyer-Shipp
Vice President & Chief Diversity Officer, Prudential Financial, Inc.

 Honorees:

Jule Kucera
Senior Vice President, Chief Diversity & CSR Officer, Fifth-Third Bank

Ballroom – 2nd Floor 
 
 
 
9:30 am – 9:45 am

Diversity Benchmark Presentation

Pamela McElvane
Chief Executive Officer & Publisher, Diversity MBA


Ballroom – 2nd Floor 
 
 
 
9:45 am – 10:15 am

2017 Disability Matters Announcements

 ASIA-PACIFIC

Carolina Z. Fonseca
Senior Manager, Diversity & Inclusion, Accenture

 EUROPE

Fabio Pettenati
Vice President Supply Chain, Region Americas, Barilla America, Inc.

Ballroom – 2nd Floor 
 
 
 

10:15 am – 10:30 am

BREAK
 
 
 
 

10:30 am – 11:00 am

Steps-to-Success   

Moderator: 

Eugene Kelly
Vice President, Global Diversity & Inclusion, Colgate-Palmolive Company

 Honorees:

Tim Knuettel
Vice President, Sales – U.S., Barilla America, Inc.
David Ortiz
Senior Diversity and Inclusion Consultant, Oracle

Ballroom – 2nd Floor  
 
 
 

11:00 am – 11:30 pm

Disability Champions

Moderator:

Jennifer Demirdjian
Director, Office of Diversity, PwC

Honorees:

Kristine Biagiotti-Bridges
President True Abilities, Hopkinton, Dell, Inc.
Richard W. Welsh
Principal Debug Technician, Dell, Inc.

Ballroom – 2nd Floor  
 
 
 
11:30 pm – 12:15 pm

Keynote Introduction:

Introduction:

Michael Bernard
National Recruiting Manager, Deloitte

Keynote presentation & performance: 

Ballroom – 2nd Floor  
 
 
 
12:15 pm – 1:15 pm
NETWORKING LUNCH
Ballroom – 2nd Floor   
 
 
 
1:15 pm – 2:30 pm

Specialty Session:
Crossroads… Disability, LGBTQ, and VeteransModerator: 

Wil Lewis
Vice President, Diversity & Inclusion Executive, Bank of America

Panelist(s):

Gary Ross
Senior Diversity Consultant, Operations, Genentech, A Member of the Roche Group
Dana Foote
Audit Partner, KPMG
Chad Libertus
Tax Partner, KPMG
Andrew Barnes
Enterprise Talent Acquisition Project Manager, Wells Fargo

Ballroom – 2nd Floor   
 
 
 

2:30 pm – 2:45 pm

BREAK
 
 
 
 

2:45 pm – 4:00 pm

Specialty Session:
Mental Health in the WorkplaceModerator:

Shawn Hartsell
Director, Unum

Panelist:

Michael J. Farrell
District Director, U.S. EEOC
Alisa LaPolt
Executive Director, NAMI (National Alliance on Mental Illness), Florida
Mary Beth Shea, PhD
Local Recovery Coordinator, Orlando VA Medical Center

Ballroom – 2nd Floor   
 
 
 
4:00 pm – 4:15 pm
Closing Remarks & Departures
Ballroom – 2nd Floor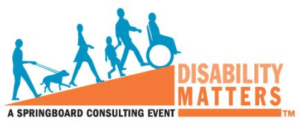 WELCOME
The 11th Annual Disability Matters North America Conference & Awards via Live-Stream
When: April 25-27, 2017
Where: NORTH MIAMI, FL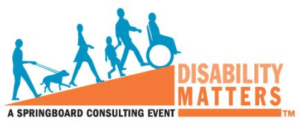 WELCOME
The 11th Annual Disability Matters North America Conference & Awards via Live-Stream
When: April 25-27, 2017
Where: NORTH MIAMI, FL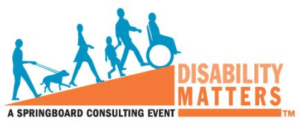 WELCOME
The 11th Annual Disability Matters North America Conference & Awards via Live-Stream
When: April 25-27, 2017
Where: NORTH MIAMI, FL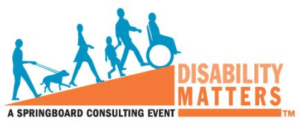 WELCOME
The 11th Annual Disability Matters North America Conference & Awards via Live-Stream
When: April 25-27, 2017
Where: NORTH MIAMI, FL
PHOTOS:
VIDEOS: 
COLOR GUARD PROCESSION / DAY-1 WELCOME & OPENING REMARKS
THE SPRINGBOARD FOUNDATION
SPECIALTY SESSION:  SPECIAL NEEDS PARENTS IN THE WORKPLACE
SPECIALTY SESSION: SPECIAL NEEDS MOMS 
KEYNOTE DAY-1: ANASTASIA SOMOZA
SPECIALTY PERFORMANCE: KAREN PETERSON & DANCERS
SPECIALTY SESSION: EXPERIENTIAL LEARNING
DAY-2 WELCOME & OPENING REMARKS
DIVERSITY MBA BENCHMARK PRESENTATION
2017 DISABILITY MATTERS ASIA-PACIFIC ANNOUNCEMENT
2017 DISABILITY MATTERS EUROPE ANNOUNCEMENT
DISABILITY CHAMPIONS PANEL
KEYNOTE DAY-2:  SCOTT BURROWS
SPECIALTY SESSION:  CROSSROADS… DISABILITY, LGBTQ, AND VETERANS
SPECIALTY SESSION:  MENTAL HEALTH IN THE WORKPLACE