2016 DISABILITY BRG PROFESSIONAL DEVELOPMENT LEADERSHIP SUMMIT – AGENDA
MESSAGE REGARDING NORTH CAROLINA LEGISLATION
"Springboard, its Executives, personnel and contractors do not support the views and the recent rulings by Governor McCrory and the North Carolina legislature or anyone else who supports the Governor's view. We believe everyone deserves to be welcomed, valued, respected and heard. We are against discrimination of any kind, and are extremely disappointed and concerned with these recent legislative actions.
We favor laws that encourage open and effective collaboration, not those that seek to gain by dividing instead of uniting all people.
Springboard greatly supports the LGBT Community; they are our clients, partners, neighbors and most importantly, our friends. Springboard's 2016 Disability Matters Conference and Awards Gala will go on as planned in support of the disability community which is inclusive of LGBT. We look forward to seeing everyone there."
Nadine O. Vogel
Chief Executive Officer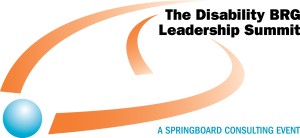 SPONSORED BY:

About Carolinas HealthCare System
Carolinas HealthCare System (carolinashealthcare.org), one of the nation's leading and most innovative healthcare organizations, provides a full spectrum of healthcare and wellness programs throughout North and South Carolina. Its diverse network of care locations includes academic medical centers, hospitals, freestanding emergency departments, physician practices, surgical and rehabilitation centers, home health agencies, nursing homes and behavioral health centers, as well as hospice and palliative care services. Carolinas HealthCare System works to enhance the overall health and well-being of its communities through high quality patient care, education and research programs, and numerous collaborative partnerships and initiatives.
Honoring the 2016 Disability BRG Award of Excellence Recipient
DATE & LOCATION:
Tuesday, April 19th, 2016
8:00 AM-4:00 PM EST
Washington Duke Inn & Golf Club
3001 Cameron Boulevard
Durham, NC 27705
Direct Number: (919) 490-0999
Toll Free: (800) 443-3853
http://www.washingtondukeinn.com/
SIMULATION FOR SUCCESS:
Join us for Springboard's 2016 Disability BRG Leadership Summit where we will deploy what research has taught us—Adults truly absorb better and learn better through experiential learning. Reading and lectures are good but nothing compares to an experience, a simulation for success.
Whether you're a first-timer or have attended the past four years, our 2016 Summit will be a brand new experience, one not to be missed.
The day will be divided into the following three sections:
Participate in one of two simulated Disability BRG Strategic Planning Sessions, one for new and/or emerging BRG's and one for those further along on your journey and/or needing to re-launch or re-brand.
Join your fellow Disability BRG leaders to celebrate our inaugural Disability BRG Award of Excellence honorees. Hear from those leading the way, learning from those who have travelled the sometimes challenging but always rewarding road.
Engage in a simulated session with someone from the corporate eco-system such as the chief marketing officer, head of facilities, human resources, learning and development, technology, etc. The purpose of this session is to learn how to effectively reach out, engage, set expectations and jointly create opportunities between your BRG and the business, making everyone more successful.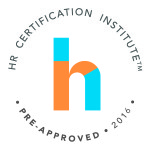 Pre-Approved for 6.25 Credit Hours
"The use of this seal is not an endorsement by the HR Certification Institute of the quality of the program. It means that this program has met the HR Certification Institute's criteria to be pre-approved for recertification credit."
PRICING*:
$495 USD:

 

  BRG Summit- Individual Registration & General Admission (regardless of registration, in order to gain entry to the event, you must show proof of being a corporate disability BRG leader at the registration desk on the day of the event).
$1,499.00 USD: Value Priced Combo Ticket, includes Disability Matters Conference/Disability BRG Summit (Regularly $1199 + $495= $1,694.00).
*Includes light breakfast and lunch
RSVP:
Purchase a ticket and register no later than Tuesday, March 1, 2016 or until capacity is reached. To purchase a ticket click here >> disability-matters-ticket-purchase
Should you have any questions, please contact Jill Frankel at jill@consultspringboard.com or via telephone: 1-973-813-7260 x. 106.
REMINDER:
Show your commitment to the success of your company's Disability Employee Resource Group by joining our amazing presenters, your peers and our Summit Host, Carolina's Healthcare Systems on Tuesday, April 19th at The Washington Duke Inn & Golf Club in Durham, NC for a one-of-a-kind experience of education and networking.
While in town, the 2016 Disability Matters North America Conference & Awards, Hosted by: Cisco Systems, Inc. will start the evening of Tuesday, April 19th and continuing for two days, Wednesday and Thursday, April, 20 & 21 at The Washington Duke Inn & Golf Club in Durham, NC. If you are interested in attending please contact Jill Frankel:-   jill@consultspringboard.com or via telephone: 1-973-813-7260 x. 106 for more information.
HOTEL:
ROOM-BLOCK WILL CLOSE ON FRIDAY, MARCH 25, 2016
Listed below is the host hotel which offers the Cisco discounted rate of $224.00 USD, upon request and availability.
Washington Duke Inn & Golf Club
3001 Cameron Boulevard
Durham, NC 27705
Direct Number: (919) 490-0999
Toll Free: (800) 443-3853
http://www.washingtondukeinn.com/
To book a room at the The Washington Duke Inn…

The hotel is happy to offer a group-rate for standard (non-suite) rooms for 2-days pre/post; however, guests who want to take advantage of these "shoulder nights" should make call-in reservations.
By Phone:
Use the group code: 503199 to assist in making reservations by phone. Guests may call 1-919-490-0999 or 1-800-443-3853 to make reservations by phone.
Online:
Please use the following link for online reservations >> https://bookings.ihotelier.com/bookings.jsp?groupID=1465104&hotelID=11999

GROUND TRANSPORTATION:
All transportation at Raleigh/Durham Airport –

Car Service/Taxi/Buses Companies recommended by Washington Duke Inn & Golf Club –
The Disability ERG Professional Development Leadership Summit
AGENDA
Tuesday, April 19, 2016
Time
 
Topic
08:00 am – 08:30 am
 
Registration and Continental Breakfast
 
 
 
8:30 am – 08:45 am
 

Welcome & Introductions

Nadine Vogel, CEO Springboard Consulting LLC
Peggy Harris, Carolinas Healthcare
Marsha Gewirtzman, Senior Director, Springboard Consulting LLC

Summit goals: Learn, Simulate Success & Accelerate to Take Home

 
 
 
8:45 am-10:00 am
Your Eco-System:

 

The Who, What and How
Hear Directly from Eco-System Partners on How to Engage and Establish WIFT  (What's In It For Them?)
 
10:00 am-10:15 am
NETWORKING / BREAK
 
 
 
10:15 am- 11:15 am 
 
Your Eco-System:

 

The Who, What and How

 

(con't)
 11:15 am – 11:45 am
 
Disability BRG:  Award of Excellence Presentation & Panel
11:45 am-12:30 pm
 
LUNCHEON
 
 
 
12:30 pm – 1:00 pm

Guest Speaker

Vu Pham
Chair of Elevate Disability BRG Leadership: Merit Matrix, Dual Inflexion Principle

1:00 pm – 2:15 pm
 
Getting Started and Getting Better:
Recognizing that BRG leaders who are refining their strategy have different challenges and opportunities than BRG leaders who are in the early stages, we will conduct the afternoon session in two sub-groups. Not sure where your BRG belongs? After you have registered for the BRG Summit, we are happy to forward an evaluation continuum for your use.

02:15 pm – 2:30 pm
NETWORKING / BREAK
2:30 pm – 3:45 pm
Getting Started and Getting Better (con't)
03:45 pm – 4:00 pm
 Wrap -up and Next Steps