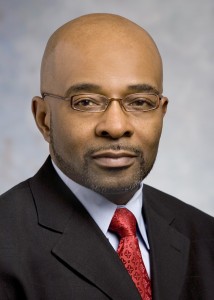 Jeffery L. Smith
Senior Director, North America
Springboard Consulting
Jeffery L. Smith is a dedicated business leader with over 25 years of corporate experience at Procter & Gamble, a Fortune 50 company. Throughout his career, Jeffery has developed expertise, and was sought to lead in the areas of Diversity & Inclusion, Strategy Development, Recruitment & Selection, Organization Assessment & Design, Employee Relations, and Leadership Development, regularly being recognized for delivering breakthrough results.
Jeffery joined Springboard in 2012 to apply his vast experience and successful track record to guiding corporate executives around the world in their outreach, support and engagement of individuals with disabilities in their workforces, workplaces and marketplaces.
Most recently, Jeffery was Procter & Gamble's HR Associate Director, Global Diversity & Inclusion where he was instrumental in driving organizational efficiency, developing strategy, and improving public relations, related to 127,000 employees. As an HR Business Partner, Jeffery led organization designs that resulted in multi-million dollar savings.  He also successfully managed a range of high risk employee relations cases and served as regional recruiter for multiple sales regions.
A global leader, Jeffery has led training and development sessions in Western Europe, Latin America, North America, and Asia.  He has also been a featured panelist and speaker on Diversity & Inclusion at several conferences throughout the United States.
Jeffery served as Co-chair of the Conference Board's Diversity & Inclusion Leadership Council and currently serves on the Advisory Board for the International Society of Diversity & Inclusion Professionals.  He is also board Vice-Chair for The National Give Back for Kids Campaign, Inc.
Jeffery holds a BSBA from Drake University and resides in Chicago, IL, United States, with his wife and children.