Only two months stand between you and the fourth quarter of 2016!
October, November and December represent a quarter filled with reasons to CELEBRATE:
Individuals with Disabilities ***** Veterans ***** Service-Disabled Veterans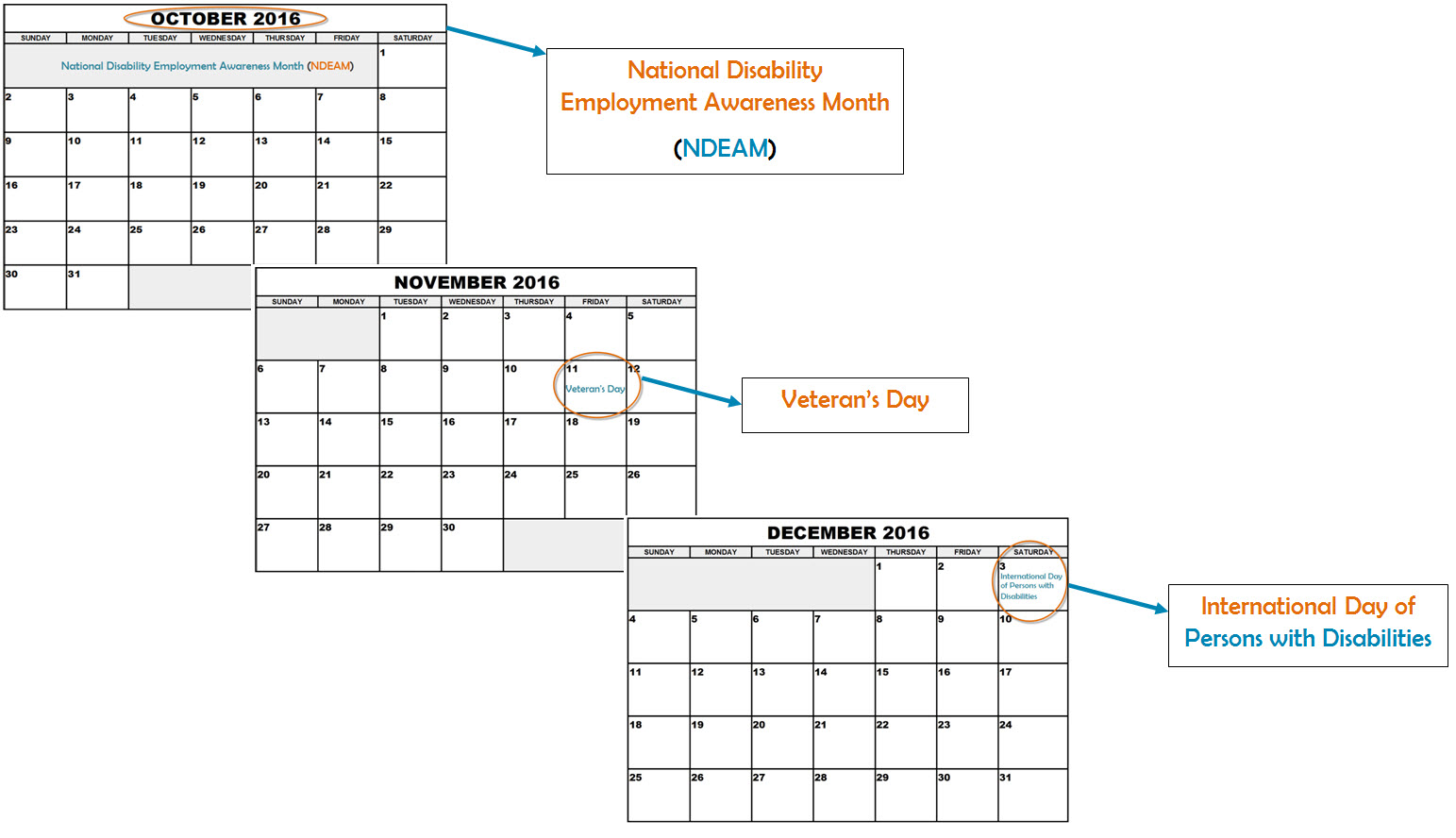 Contact Springboard today to book any one, two or all three celebratory events. 
Ivette Lopez (E: 
ivette@consultspringboard.com
; T: 1-973-813-7260 x102).
---
ABOUT SPRINGBOARD®
Founded in 2005, Springboard is recognized as the expert in mainstreaming disability in the global workforce, workplace and marketplace. Serving corporations and organizations throughout the U.S., Canada, Europe and Asia, Springboard has become a trusted partner in relation to disability issues and initiatives across virtually every business category. Springboard annually honors exemplary organizational initiatives that promote the outreach, support & engagement of people with disabilities as employees and as consumers through the Disability Matters Awards.