"How do we know where we are going if we don't really know where we've been"?
"We don't know what we don't know".
" We've done quite a bit of work in this area but nothing really strategic".
"We just deal with issues as they come up, one-off's mostly".
"We hear the legislation is changing and we're concerned but don't really know what to do about it".
"We're such a large, global organization; it's really difficult to know who is doing what".
"We just keep doing the same types of things and keep getting the same results".
"Our biggest concern is how to mitigate the risks".
"We need a strong business case in order to obtain stake-holder buy-in at all levels".
"There are a lot of practices out there but which ones would be best for our organization"?
"How do we get eight functional organizations on the same page regarding employees with disabilities"?
If any of the above statements sound familiar to you, perhaps the solution is to collaborate with Springboard to conduct their highly-regarded Corporate Disability Assessment & Gap Analysis.  Not only will Springboard provide you with a comprehensive understanding of your companies short and long term opportunities and risks, we will deliver recommendations and prioritizations, by function that will serve as your companies' Strategic Blueprint for the successful outreach, recruitment, employment, support and retention of this large, loyal segment of the population.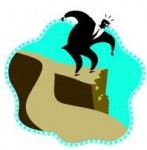 The Fiscal Cliff may have been averted but what about the Corporate Disability Cliff?  Contact Springboard today at info@consultspringboard.com to schedule a call and learn more about our Corporate Disability Assessment & Gap Analysis and prevent your company from potentially going over another cliff.