Attached is Springboard's November/December 2013 Newsletter

We are close to ending 2013 and we here at Springboard just wanted to wish you and yours
A Wonderful Holiday Season and Happy New Year!
Click on the newsletter image or the link below to access the entire newsletter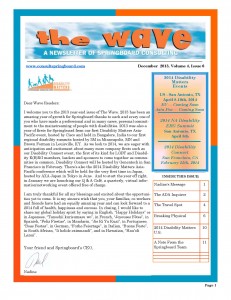 https://consultspringboard.com/2013/springboard-december-2013-newsletter/
This information should not be construed as "legal advice" for a particular set of facts or circumstances. It is intended only to be a practical guide for participants familiar with this subject. Users should seek appropriate legal advice tailored to address their specific situation.