Attached is Springboard's September/October 2013 Newsletter
The "Special Section" highlights our Asia-Pac Disability Matters Conference & Awards
which took place in Bangalore, India on 18-19 September 2013
Read the wonderful comments from our Award Honorees & Sponsors!
Click on the newsletter image or the link below to access the entire newsletter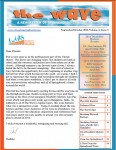 https://consultspringboard.com/wp-content/uploads/September-2013-newsletter-rev.pdf
This information should not be construed as "legal advice" for a particular set of facts or circumstances. It is intended only to be a practical guide for participants familiar with this subject. Users should seek appropriate legal advice tailored to address their specific situation.